Apr. 18, 2018
How far can your moccasin's walk?
The Ontario Native Women's Association's Aboriginal Diabetes Program is CHALLENGING YOU TO A MOCC WALK! Join this FREE walking challenge intended to increase awareness about diabetes and to promote physical activity among Indigenous people across Ontario.
Just record the number of minutes you spent walking, tally your points at the end of the challenge and submit them to ONWA. You earn 1 point for every 10 minutes you walk. The more points you get, the more chances you have to win great prizes!
Everyone of all ages is encouraged to participate - women, men, youth, children, elders. Participate as individuals or gather your families, co-workers or friends and participate as a team! You can walk anywhere – on a treadmill, outside or at the mall.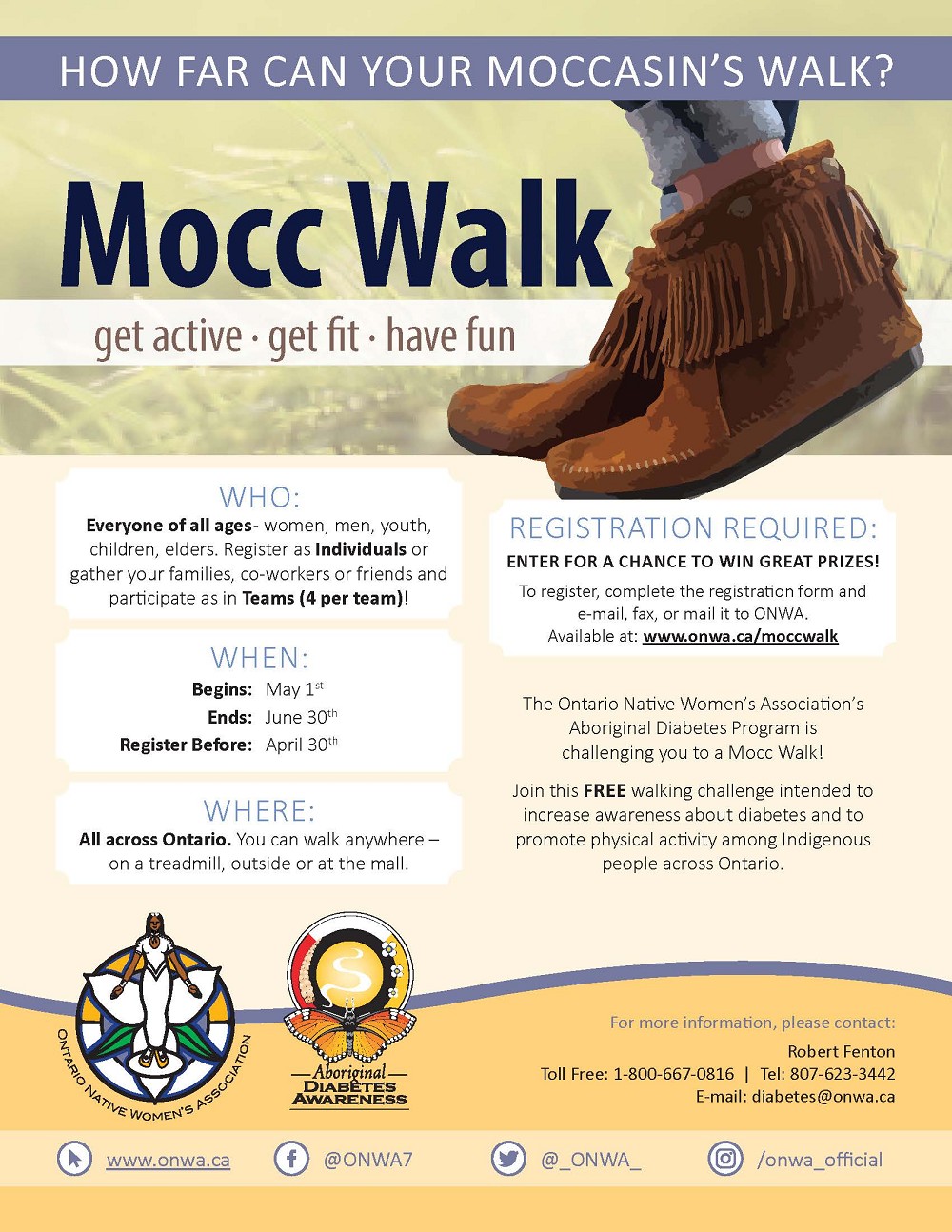 For more information please visit http://www.onwa.ca/moccwalk