Lac des Mille Lacs First Nation (LDMLFN) Reserve 22A1 is located approximately 135 km west of Thunder Bay, ON. LDMLFN Reserve 22A2 is located approximately 20 km west of the township of Upsala, Ontario. The First Nation is governed by a duly elected Chief and Council. Chief White Cloud – Judy Maunula is supported by Councillors Tracy Morrison, Carmel Zoccole, Julia Rusnak, Clark Chapman, and Garry Kishiqueb who have a three year mandate.
LDMLFN is a signatory to Treaty #3 under the Shebandowan-Adhesion in 1873. The First Nation is the furthest east of the communities within the 55,000 sq miles of Treaty #3 territory which begins near the Height of Land. Much of the First Nation's Traditional Lands are located and overlapping within the Robinson-Superior and NAN Treaty lands. The current population of registered Band Members is 603.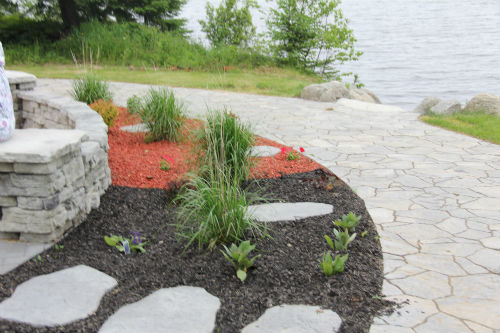 The First Nation is comprised of two separate and distinct parcels of land, one being Lac des Mille Lacs First Nation Reserve 22A1 (Farmlands) and the other being Lac des Mille Lacs First Nation Reserve 22A2 (Wildlands) designated as such at the siginig of the Treaty. The Ojibway name is Nezaadiikaang, which means Place of the Poplars.

22A1 consisting of 1,518 hectares and is located on

Lac des Mille Lacs (original community location); and

22A2 consisting of 3,430 hectares and is located on the banks of the Firesteel and Seine Rivers.
The People of the Lac des Mille Lacs First Nation have been separated from their homes, Traditional lands, and their Reserves due to forced abandonment. Extensive flooding forced the membership to abandon their homeland at three distinct flooding periods, with the last one occurring during the mid 1950's. Most have never lived on the Reserve and are dispersed throughout Canada and the United States.
"Historical research confirms that the Lac des Mille Lacs Ojibwe saw their lands flooded by dams since the building of the Dawson Dam during the construction of the Dawson Trail and the Red River Road in 1872. Flooding would continue to affect the people of the LDMLFN with the building of the Bakus Dam in the 1920's and the Ontario hydro Dam in the 1950's. For the Lac des Mille Lacs Ojibwe, who were exposed to repeated and cumulative flooding from these dams, their continued occupation of their Reserve Lands became impossible. They were forced from their Lands." - Joan Lovisek, Historian
This tragedy has been well documented. The First Nation is in the final stages of their Flooding Claim negotiations with both Canada and Ontario. It is our position that we must be fairly and justly compensated for the losses and damages done to our lands and to our people.

***UPDATE*** The First Nation successfully settled our flood claim in April, 2017