Below are the results of the election held on June 8, 2018 for the positions of Chief and five (5) Councillors. Please click each to view.

________________________________________________
Chief and Council 1873 - 2021
We pay tribute to our past Chiefs and Councillors. Please click the link below to view the document "Chief and Council 1873 - 2021".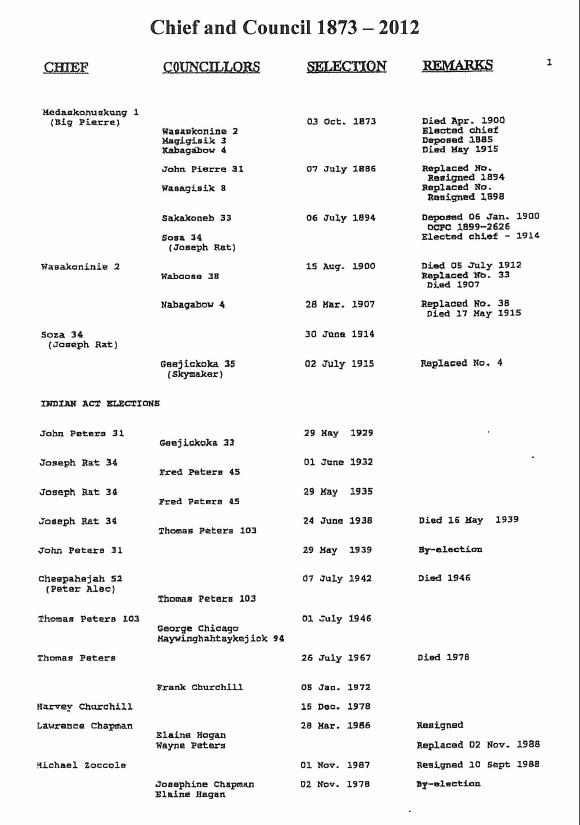 Note: All of the above information is provided by Aboriginal Affairs and Northern Development Canada
The documents are in PDF format, Please update your Adobe Reader software if issues occur in viewing the document.